Today I'm excited to share with you a Pillowcase Dress Pattern that I created for BERNINA's WeAllSew blog. This little dress would be PERFECT as an Easter dress, as it is quick to sew (I'm always leaving Easter sewing until the last minute) and can be easily customized.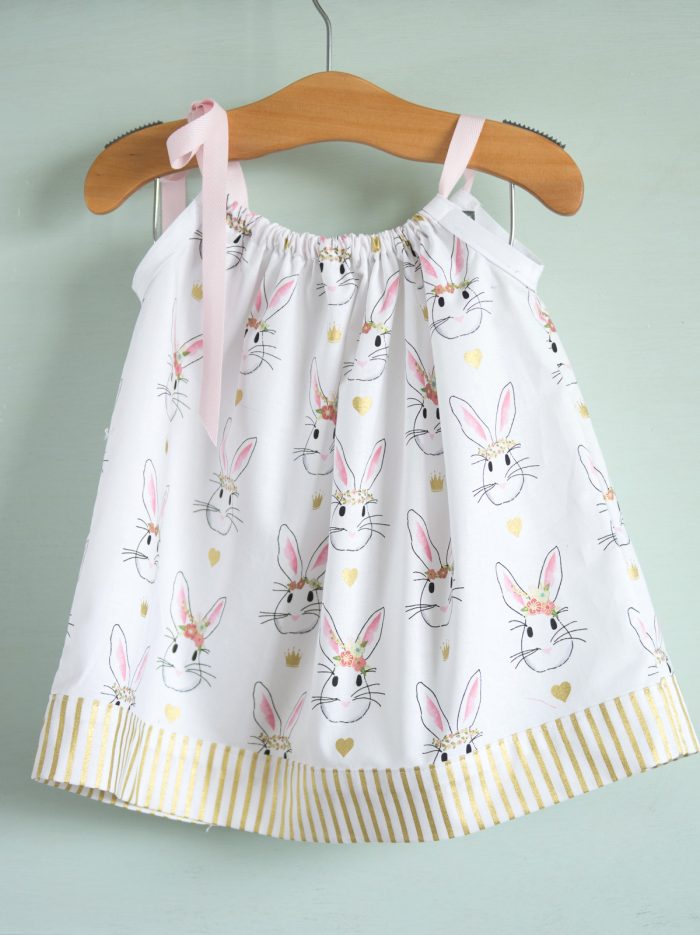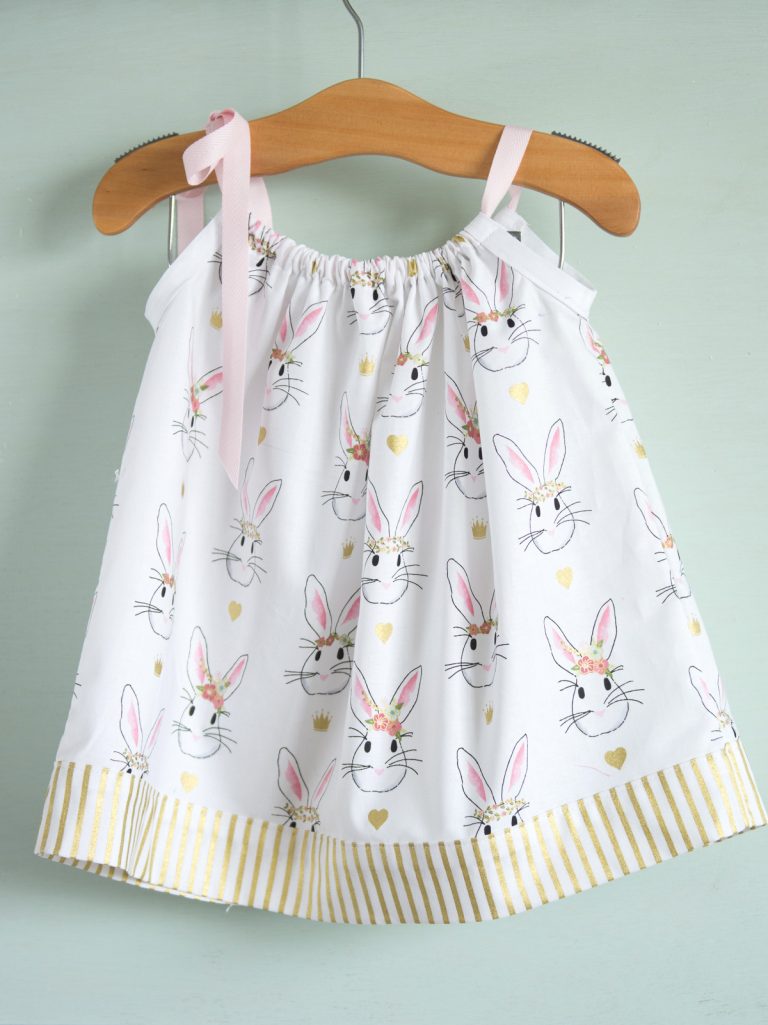 If you've been a follower of this blog for a while you may remember that a few years ago I was on a pillowcase dress "kick".  I was stitching them up left and right because they were so easy to sew.
(You can find a bunch of them in the archives, just type "pillowcase" into the search box on the right). It was my "go to" baby gift back in the day when my friends and I were having babies (that's how you can tell you are getting older, no more baby shower invites *wink*).
Pillowcase Dress Tutorial: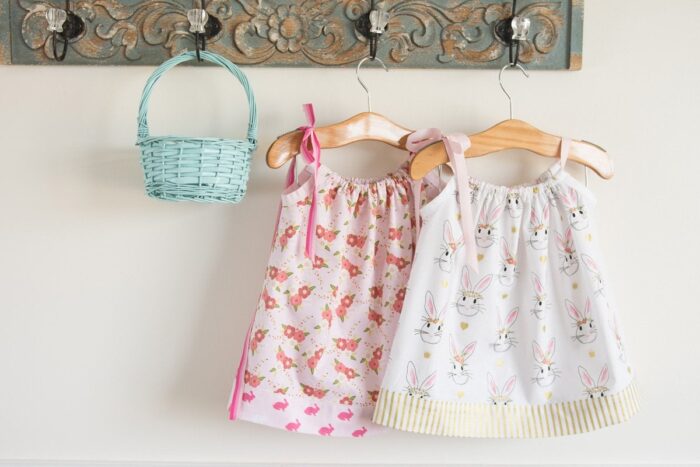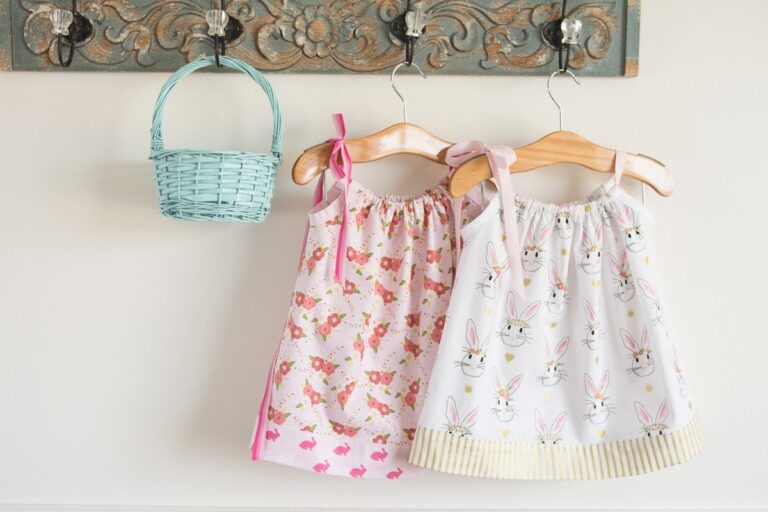 At the time I did the "math" for each pillowcase dress as I made them, depending on who I was making it for and how old they were. When I sat down to make these dresses it occurred to me that a size chart for making pillowcase dresses would be very helpful!
I did the math and created this size chart for you to use when you sew a pillowcase dress. Also, did you know they are called pillowcase dresses because they are many times made from actual pillowcases?? That's why the width of the fabric is the same for each size of the dress. It's pretty common for people to make them from embroidered or vintage pillowcases.
Pillowcase Dress Pattern Size Chart: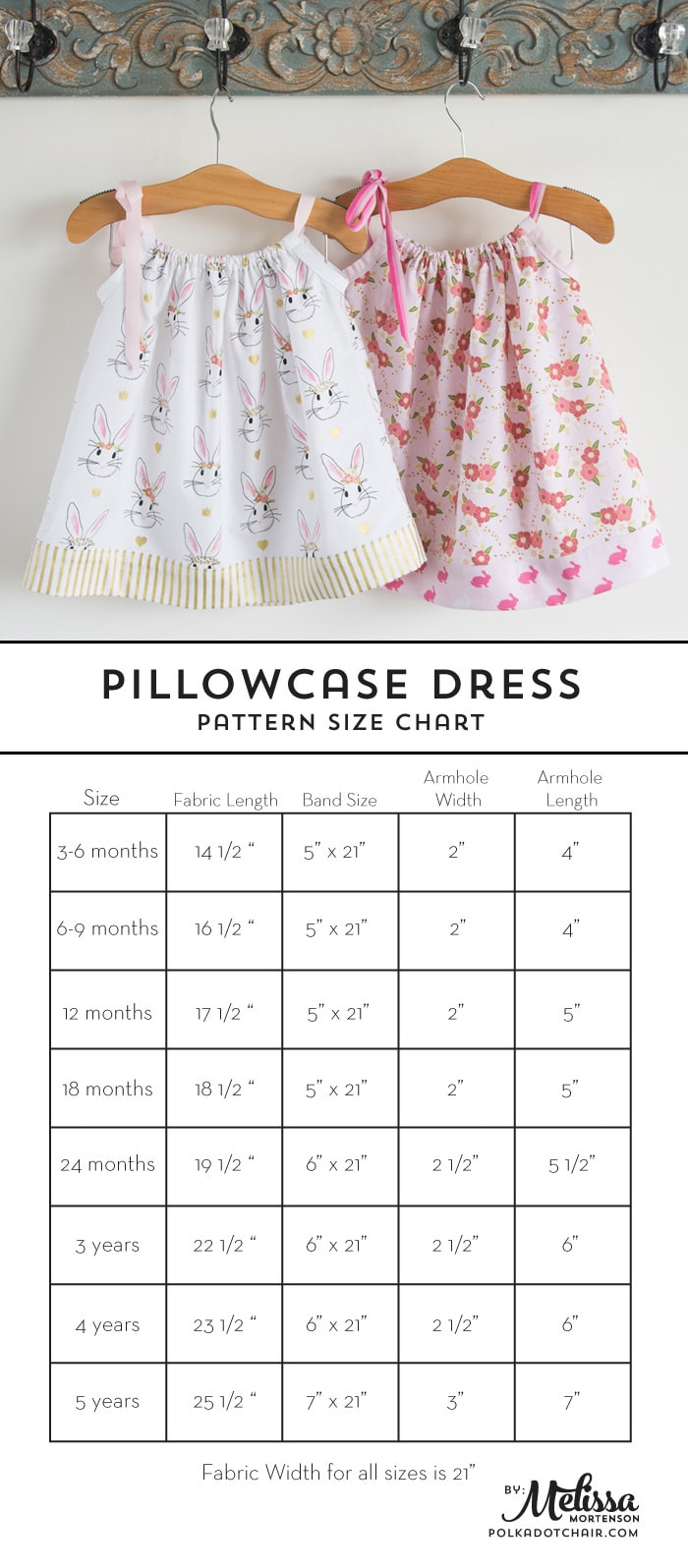 I'm proud to be going on my 3rd year as a brand ambassador for BERNINA (I sew on a 770QE). As a part of my job as ambassador, I write articles for their website several times a year. This pillowcase dress tutorial kicks off my first article of 2016!!
Where to find the Pillowcase Dress Patterns:
Free Pattern for a Pillowcase Dress with 3 Tiers
How to add a Waistband to a Pillowcase Dress
How to Make a Pillowcase Blouse/Top
Pillowcase Dress Tutorial (the one featured in the photos on this post) at WeAllSew