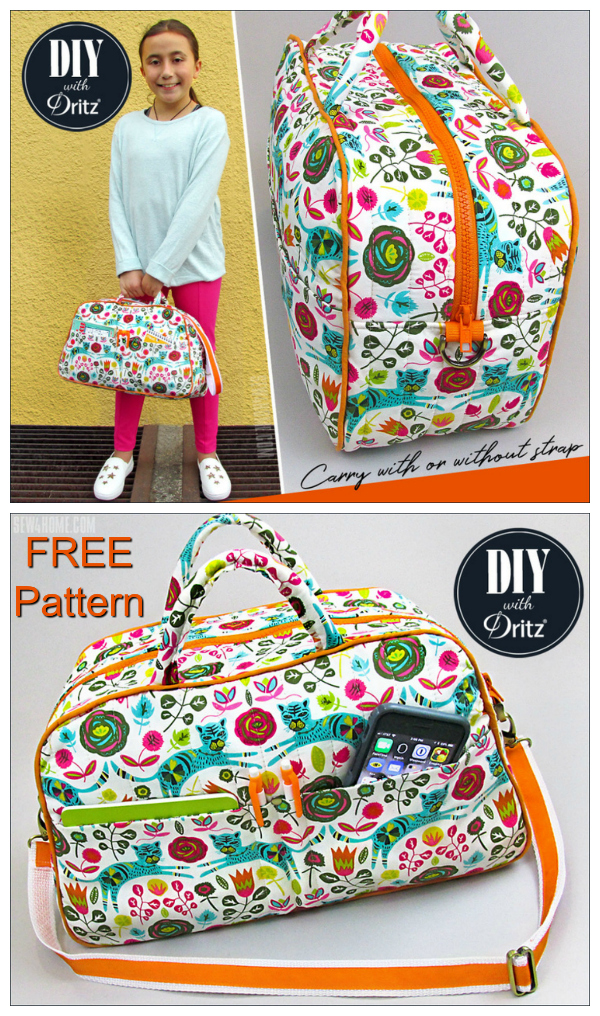 This Compact Quilted Duffle Bag was made as a smaller size bag that would work for kids or anyone who wants a space-saving and on-the-go option. It also makes a cute bowler-style purse too. Or even a fun school bag. You can access the FREE Pattern & Tutorial below to make this surprisingly straightforward bag.
The Compact Quilted Duffle Bag has the following features:
A soft, quilted exterior so the duffle can gently expand and mold to better fit its contents
Quality hardware and polyester belting to pull it all together
A fully adjustable and detachable shoulder strap
Double Cap Rivets to strengthen the pocket tops
A handy Swivel Hook key lanyard on the inside

The exterior panels are highlighted with piping, which is a great finish to emphasize the pretty curving shape of the panels.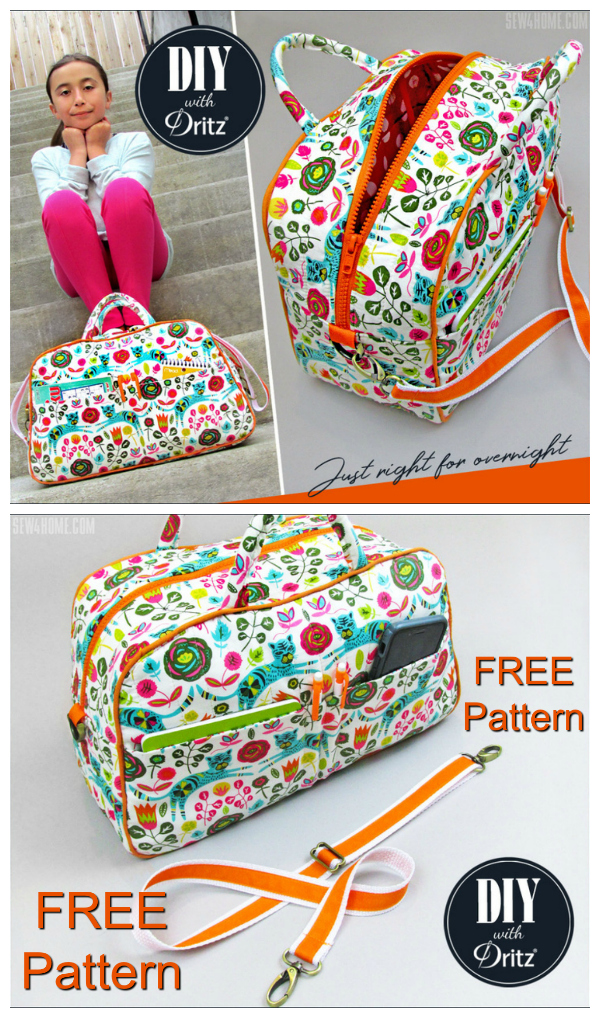 Although the sample Compact Quilted Duffle Bag was made with kids in mind, both the fabric as well as the size and style would work equally well for adults. You should simply consider extending the length of the adjustable strap. The strap is designed to be a bit longer so it can be worn either over-the-shoulder or crossbody
For a duffle, it's so much handier if the strap can be detached and packed away so it doesn't catch on things in more crowded situations or if you want to use it for travelling. When you're ready for the strap again, just clip it back on. 
When finished the Compact Quilted Duffle Bag is approximately 8½" high by 15″ wide with a 6″ base and sides. The carry handles have a 3″ drop, and the detachable strap is about 38″ fully extended.  Maybe extend the handles too if you want to use it as a purse for an adult, so it could go over your shoulder and be tucked neatly under your arm.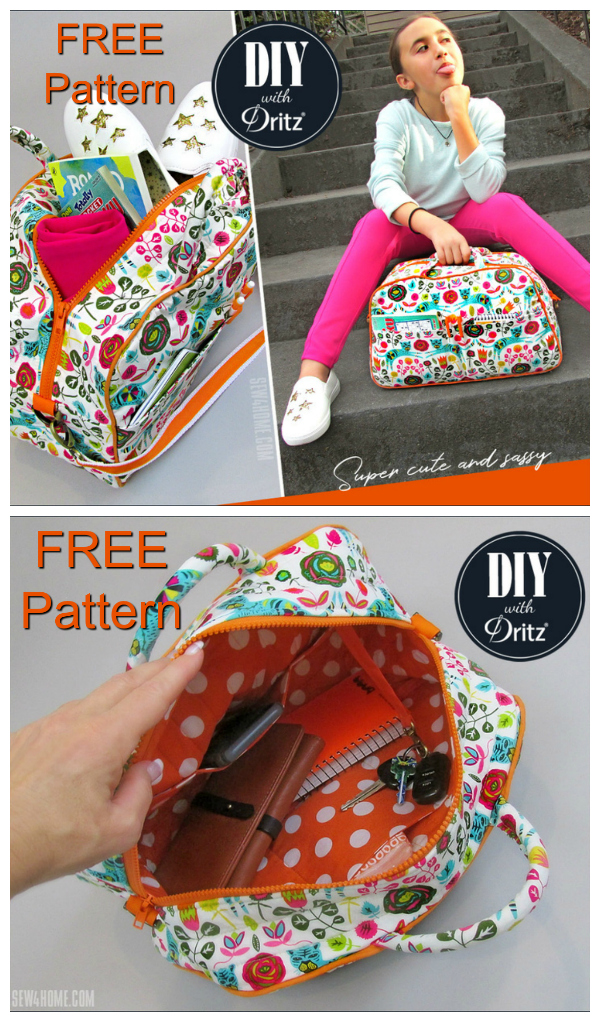 What you will need to make the Compact Quilted Duffle Bag
1½ yards of 44″+ wide quilting weight cotton for the exterior

1½ yards of 44″+ wide quilting weight cotton for the lining

One package or 2½ yards of narrow bias piping

Double fold bias tape

Cotton piping cord

 for the handles

Coordinating grosgrain ribbon

One 18″+ coordinating "chunky" zipper

1 yard of  fusible fleece

½ yard of mid-weight fusible interfacing (we love Shapeflex 101)

All-purpose thread to match fabric and ribbon

Quilting ruler

Fabric marker (we love these Frixion pens)

Rotary cutter

D-rings and adjustable strap hardware – see our resources page for suggested hardware suppliers
Basic sewing supplies
Sewing machine.
Click here for the FREE tutorial & pattern